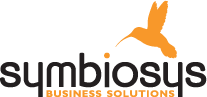 Testimonials
We chose Symbiosys Business Solutions as our business partner after conducting a market research and having met various suppliers. The reason behind our decision was that Symbiosys was able to meet the needs of our organization by providing a full package that could support all new services and upgrades in a user friendly environment.
The benefits that we have gained with the implementation of SATbill is that an efficient billing procedure has been established by a complete billing software with good support and reporting, thus saving time and money for our organization.
From our experience with Symbiosys during the planning, implementation, testing and support of the billing systems they proved to be our reliable business partners.
They understood our company's mentality and business orientation in a very limited amount of time since they were well prepared and organised.
As the CEO and Chairman of SRH Marine Electronics, I would highly recommend Symbiosys Business Solutions for their professionalism, flexibility and support
- Athina Vezyri, Chairman & CEO of SRH Marine Electronics S.A.