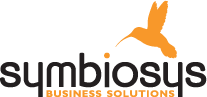 Our approach
We believe in building symbiotic relationships with our clients to ensure the delivery of software solutions that meet their business and IT challenges.
We work in partnership with our clients to ensure they implement the most appropriate business processes supported by the best technologies. Working together, we ensure that the right solutions are delivered to really justify the investment. Moreover, we work with our clients' best interests at heart rather than our own. This approach has resulted in repeat business from our many loyal clients.
Our symbiotic approach ensures that our clients always get the very best return from their software investments.