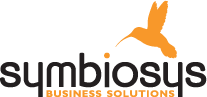 Core Values
Our values represent the fundamental principles that guide us throughout our day-to-day business activities. They are the cornerstone of our business, governing both how we deal with our clients and each other. They include:
Commitment to Quality
Our commitment is to do the right things at the right time and to the highest possible standard. We don't cut corners. The quality of our solutions and work products differentiates us from our competitors.
Continuous Improvement
We relentlessly pursue continuous improvement and excellence in everything we do. We never stand still and believe that continual and mutual improvement provides long-term success for our customers, our employees and our company alike.
Our People
We believe that we're only as good as our people so we make it a priority to employ only the very best talent and then work with them to make them even better.
Our Clients
We strive to deliver the best service to our clients at a fair price. Our continuous focus is to meet customer needs and to exceed their expectations. We earn our clients' trust by advising them wisely, candidly and with their best interests at heart. Moreover, we deliver what we promise. In this way, we forge a symbiotic relationship with our clients, thus becoming an integral part of their operations and ultimately a key to their long-term success.
Mutual Respect
We believe in treating people as we would like to be treated ourselves.
Integrity
We operate at the highest order of professionalism and business ethics, and conduct our activities with a deep sense of probity.