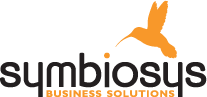 World class custom software solutions
Symbiosys Business Solutions specialise in the development of custom and packaged software solutions underpinned by a consultative approach that ensures the delivery of the most effective solutions, backed up by a highly responsive support programme.
We work closely with our clients to understand their business challenges and problems, and find ways of addressing them with the right solutions. This is well demonstrated in the design and development of our SATbill airtime billing solution which we provide to satellite communication providers around the world.