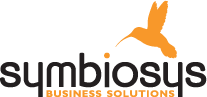 What we do
Symbiosys Business Solutions (SBS) develop and support both custom and packaged software solutions that help organisations to streamline business processes, increase productivity and efficiency and reduce risks and costs.
We have years of experience in successfully applying our extensive solution consulting skills to ensuring commercial benefits from both custom and packaged software solutions. By understanding your organisation's business processes we can design and develop software that supports those processes – exactly. This in turn generates tangible and measurable changes in performance – and bottom-line benefits.
SBS have an excellent blend of technical expertise, business experience and top-quality project management skills. This enables us to consistently deliver projects on-time, on-cost and according to your agreed specification.
SBS works in partnership with you to maximise the effectiveness of software solutions in your organisation – we have the people, the knowledge and commitment to deliver world class software solutions. One such system is our SATbill satellite airtime billing system that has been customised specifically to the individual needs of our clients situated in Europe, the Americas, Asia and Africa.