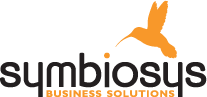 Solutions services
Symbiosys Business Solutions provide software development, support and consultancy services for custom and packaged software solutions.
We deliver software solutions that help organisations to streamline their business processes, increase productivity and reduce costs. Our custom software development skills enable organisations to achieve real competitive advantage in a focused and customised way. The processes that we use throughout a custom development project are essential to the success of our projects. To find out more please click here.
Some of our custom solutions have been redeveloped as packaged solutions for use by other customers.  One such system that has been particularly successful is our SATbill Satellite Air-time Billing System. SATbill enables communications providers to track entire service cycles, from customer order to service provision and invoice payment. It handles complex billing data with ease and with fewer resources, speeds up the billing process and maximises profitability. To find out more click here.
We have many years of experience in providing solution support services to ensure business continuity and mitigate risk. We support custom software solutions no matter how complex they are or whether developed or supplied by us, or developed in-house. To find out more please click here.
Before we develop any software we take time to understand your organisation's  business processes and requirements.  This enables us to design and develop software that supports those processes and meets your requirements  – exactly. This in turn generates tangible and measurable changes in performance – and  bottom-line benefits. To find out more, please click here.