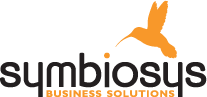 Testimonials
We engaged with Symbiosys to build our TPDP application. This helped us achieve our business goals by reducing commercial risk and improving the flow of business information. The new system gives us rapid, reliable access to information for analysis and presentation to customers.
Symbiosys worked closely with our internal systems team and our business stakeholders to fully understand our requirements. The Symbiosys team played a key part in the decision making process which has resulted in a solution that meets our demanding requirements.
The new solution has eliminated many of the inherent risks posed by our previous systems. We estimate that the cost savings from high quality, accurate information and short production timescales exceed £100K per annum.
We have been impressed with the service provided by Symbiosys and look forward to working with them again in the near future.
- Richard Eden Maughan, Systems Development Manager, PC World Business